What Is The Subscription Program And How Does It Work?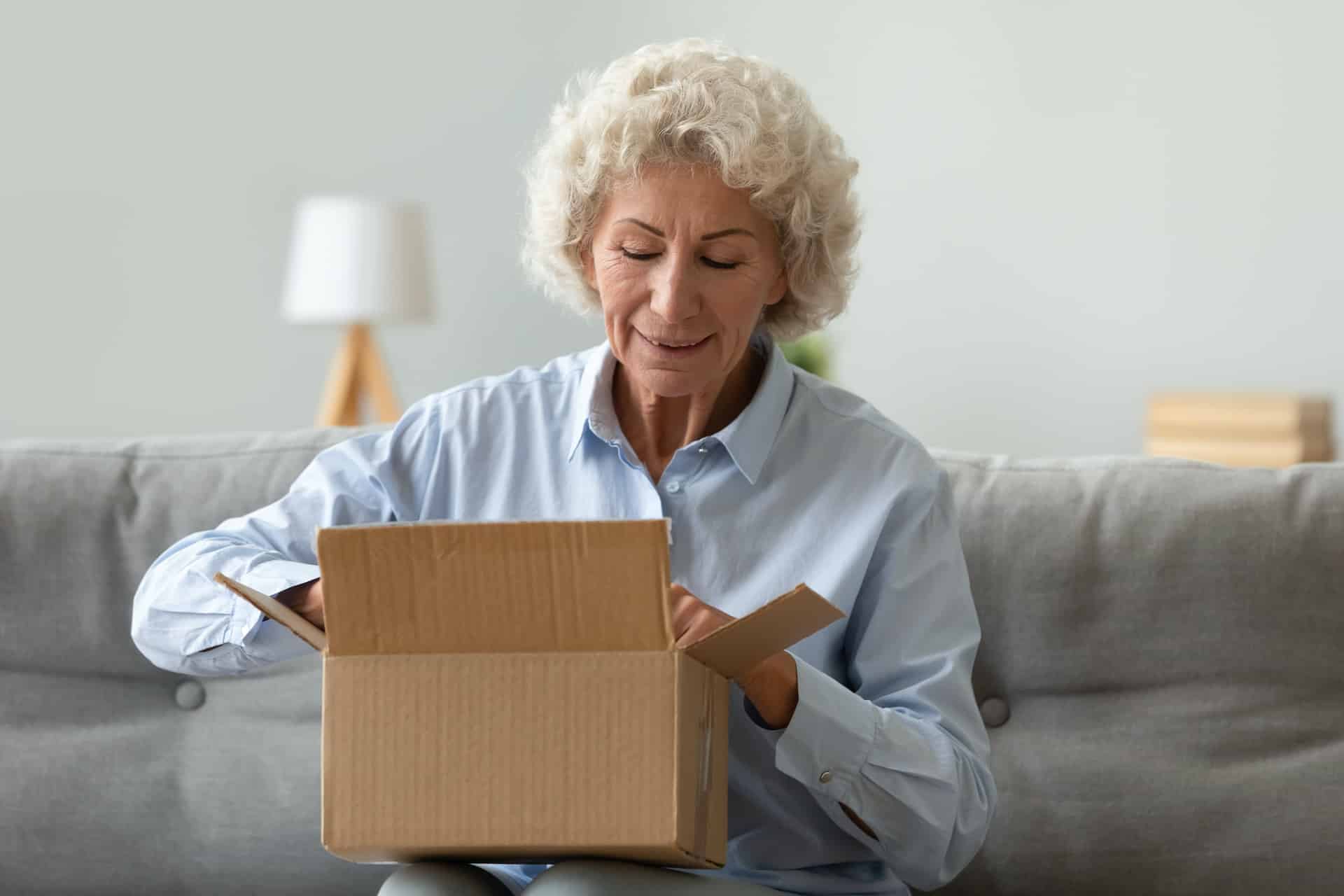 A Subscription Program can make taking a dietary supplement like Ubiquinol more convenient. Read on to learn what the NewQ Subscription Program is, the benefits of a subscription, and how to sign up.
What Is The NewQ Subscription Program?
When you opt into the Subscription Program, NewQ will automatically refill your order on a regular basis by charging the credit or debit card on file. You can choose a 30-day or 60-day subscription based on how long your bottle will last. If you are taking two softgels per day, a 60 count bottle will last you 30 days. However if you are taking one softgel per day, that same bottle would need to be replaced every 60 days. You may cancel the subscription program at any time by navigating to "My Account" on NewQ.com.
What Are The Benefits Of Using The NewQ Subscription Program?
The Subscription Program gives you one less thing to worry about. By opting in, you'll always receive your next bottle of Ubiquinol before you run out. In addition to this peace of mind, you'll also enjoy:
5% off on every order
Free ground shipping
No membership fees
How Do I Sign Up For A Ubiquinol CoQ10 Subscription?
Signing up for the Subscription Program is easy. Simply choose your preferred bottle of Ubiquinol and check the "subscription" option before you add it to your cart.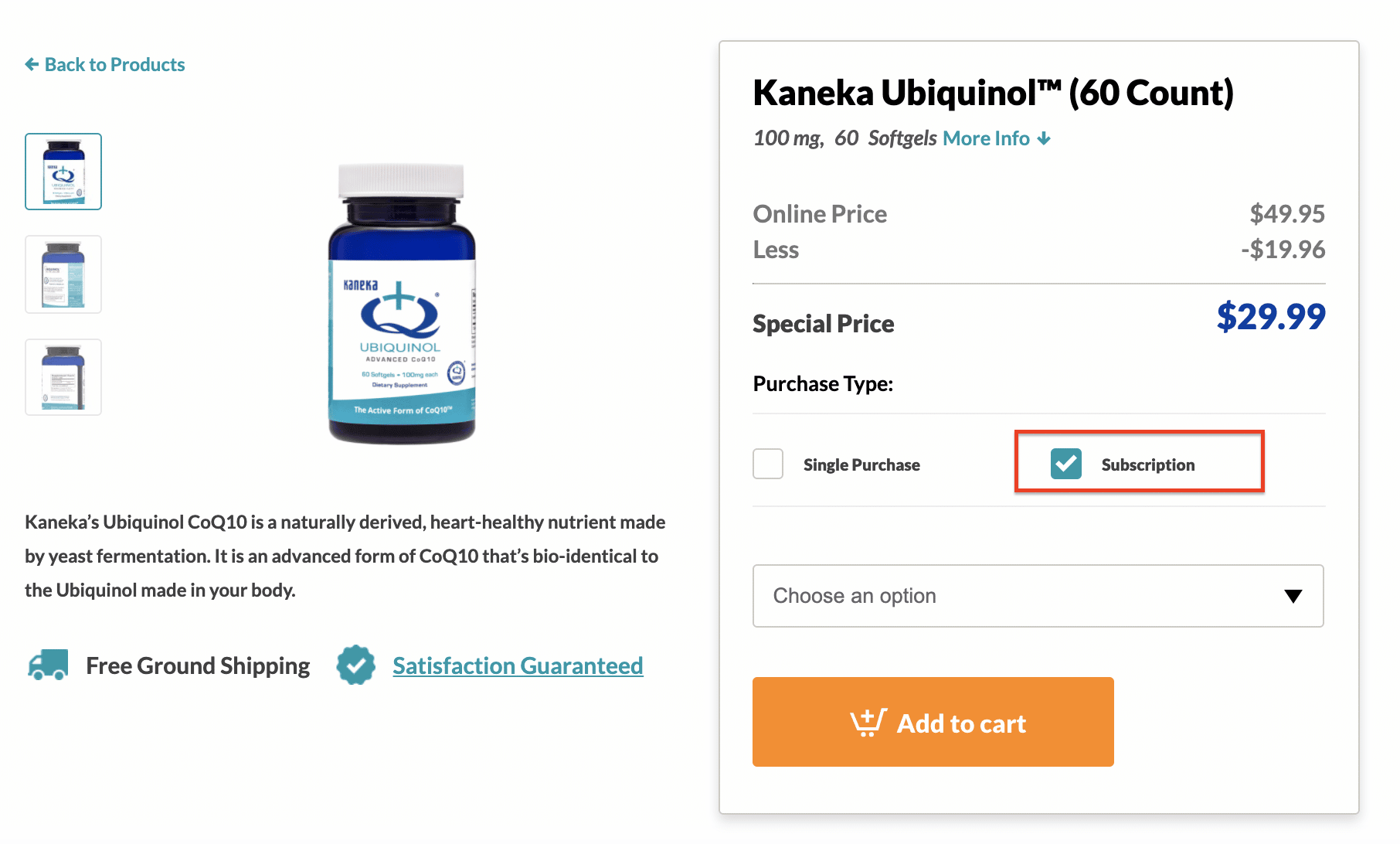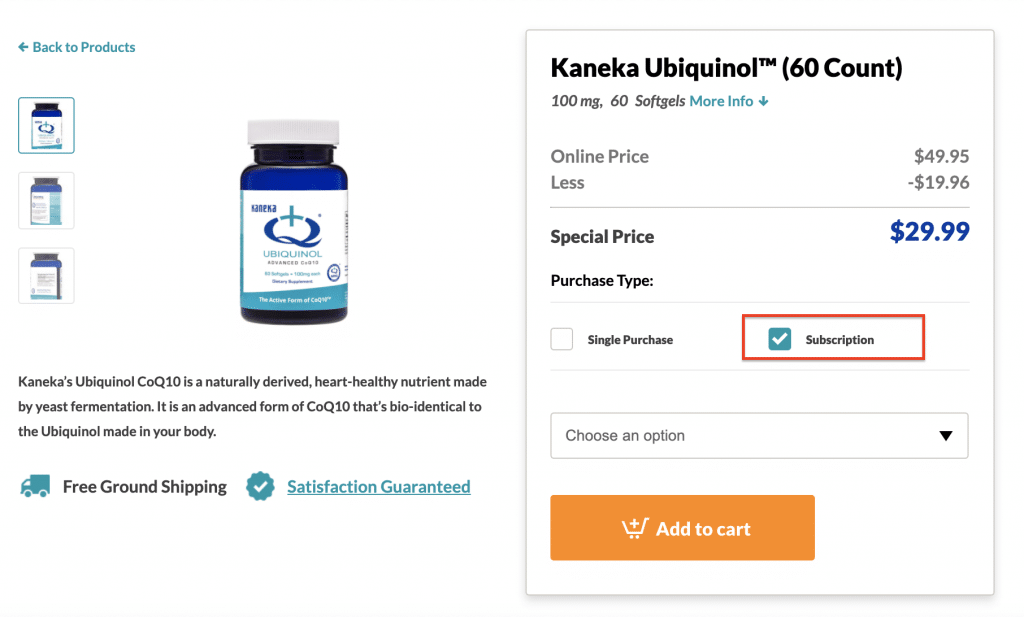 This article is for general educational purposes only and is not intended to be used as or substituted for medical advice.  Always seek the advice of your physician or qualified health care provider with any questions about your health or a medical condition.  Never disregard or delay seeking medical advice because of something you have read on the internet.